My debut novel puts a new lens on

the consequences of war.
Ordinary people, left with memories no one should bear.
After a life running from her past, costume maker Willi Hendricks has finally found sanctuary sewing in a fairytale atelier below Royal Albert Hall. But in 1974, a near-fatal accident causes her to decide continually surviving is not worthwhile; those she loves have not.    
When she is saved from attempted suicide by a young nanny, Fern Winter, their unexpected friendship excavates the very memories Willi so diligently keeps buried. In 1938, she left Berlin for England with hope and a suitcase, only to endure anti-German bigotry and the Blitz. After the war, she sewed her way to the pinnacle of Parisian haute couture, determined to leave the past behind.
Willi's heart reluctantly opens to Fern, sent to London to escape a brutal assault and broken home. But when Fern unwittingly exposes a secret from Willi's youth, their friendship unravels. Both women must confront past ghosts and accept that their childhood family is gone to find a new way home.
From the rising tyranny of Hitler's Berlin to the cultural kaleidoscope of '70s London, Where I Left Them follows the dual narratives of two very different women as they find peace—with faith, with history, and within themselves.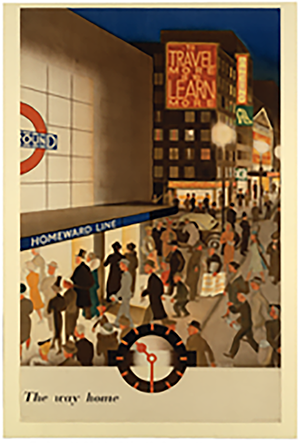 The Way Home, London Transport poster by Marc Fernand Severin, 1938
CNN – When I first learned that October 22 marks Half-Earth Day, I thought it was because the date is six months to Earth Day. (True.) But it's got a message all its own.
Half-Earth is the notion that for humans to survive, we must retain earth's waning biodiversity by reserving half the planet for nature, stabilizing large swaths of ocean, prairie, rainforest and desert to house the birds, insects and ecosystems that affect the water we drink, the food we eat, the air we breathe. Not to mention the economies, cultures and past-times that sustain us.
Friday, August 12, 10:40 a.m. I park my bike in a gravel patch near the Chautauqua Amphitheater, wedging a rock beneath the kickstand so it will not fall. The woman who checks my ticket at the gate is accompanied today by a state trooper and a police dog — not usual for this rural arts community, but warranted: today's speaker, Salman Rushdie, has lived under threat since his book, "The Satanic Verses," was published over three decades ago. I zigzag my way down steep stairs to the floor, noticing another trooper standing guard.
For my full portfolio, click here.
Caught criminals as part of the stellar AMW production team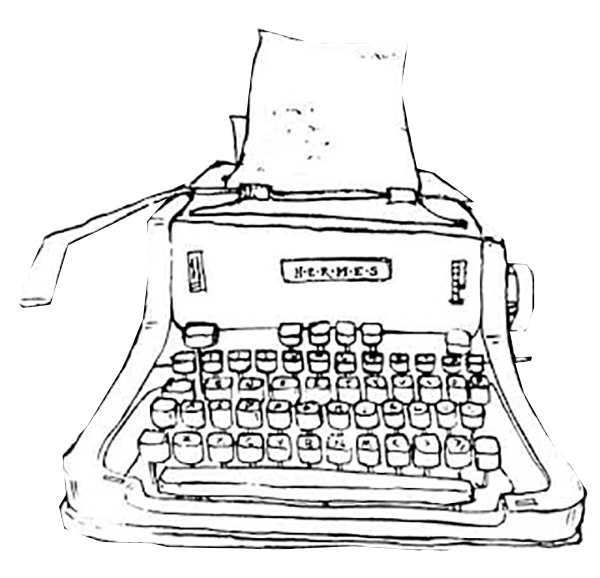 Lydia Strohl is a Washington, DC-based award-winning writer, editor and producer who has contributed to a wide range of media ranging from CNN, Weekend Magazine and Reader's Digest to America's Most Wanted. 
currently seeking representation
Why research and write Where I Left Them? Because extremism and hate are not going away. We're losing those who survived WWII, but their stories must be remembered. For more, click here.
"Many just went along … they were the people next door."
@Schwarzenegger
And this is why the stories in Where I Left Them are still relevant: because if we don't learn from history it hides in the shadows of the deep web and comes back with a crowbar. Not exactly what Churchill said, but updated for recent events.
According the The Guardian, "survey of adults 18-39, 23% said they believed the Holocaust was a myth, had been exaggerated or they weren't sure"
This graffiti, so like words painted on Jewish shops in Nazi Germany, recently desecrated a bagel shop in Paris, France.
#neverforget
A major character in my book, The Royal Albert Hall celebrated 150 years in 2021.
The Penguins are at it again! Early on, I had the absolute honor of writing about the nascent Pittburgh Penguins. One day I returned to my home office and a plumber working in proximity to the telephone gleefully told me I had a message — which he'd replayed over and over to hear Mario Lemieux on my answering machine. There's a reason they're a hometown treasure.
     THE SUITCASE
Government-issue military cases served as protection for such treasures as photos and letters from loved ones. In Where I Left Them, a granddaughter locks her memories up in just such a hand-me-down case — but is she hiding her past from the world, or from herself?
'70s LONDON
was becoming a truly cosmopolitan city for the first time, as the legacy of the collapse of the British Empire wore the face of immigrants from Asia, Africa and the Caribbean, reshaping whole post codes. Tit for tat. A hard-working, multi-cultural, post imperial target for anti-immigration white working-class anger, the clash heard 'round the world. ~ from Where I Left Them
bits and bobs created by those I admire